House in Nasu
This is a weekend house built in the area height of above sea level 550m, in Nasu-town, Tochigi Prefecture.
Though in the resort town, the road and the neighbor houses are near by the site, and it seems difficult to keep a privacy.
so we aimed to make an indoor space like a Scandinavian soft interiors instead of the room open directly to the outside .
The surrounding's tall trees blur the outline of the house,
and the interior, they give the abstract light, shade, and many of colors.
It is one-room space that has two big windows and a concrete wall.
By the two windows the room connected to the outside environment.
Closing the white curtains, all symbols as "house" are hidden,
and the color and materials that can be seen are limited,
still more, the abstract space is filled calm atmosphere.
The inside concrete wall like "monolith" divide the space generously, and put the life in order.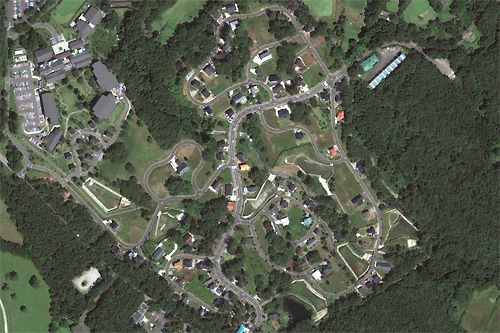 Location: Nasu, Tochigi, Japan
Main use:weekend house
Site area: 504m2
Building area: 85.44m2
Total floor area: 85.44m2
Design term: 2009
Construction term: 2010